The full title of this evening of performances is LIGHT SPHERES ARE LUMINESCENT BUT NUTRITION QUALIFIES WITHIN MAGNIFIED SOUNDS THAT VIBRATE PITCH & HOLLOW WEIGHT DARK TOWERS SHINE BULK FALSLY WHILE PEOPLE SLEEP DREAMING PROJECTIONS BENEATH CATASTROPHIC BEAMS CONFISCATED THOUGHTS THROUGH TIME SPIRALS SACRED SANCTIONS BORDER CRYPTIC KNOWLEDGE PRINTED SIGNED EDITIONED AND SOLD. SATELLITES CHANGE REPTILIAN PATTERNS LUMINOUS STORMS NAVIGATE BY PASSIVE STEALTH SINCE THE BIRTH OF EDEN
It was held at Dynamo Arts Association, Vancouver, Canada in January 2013
Featuring a dance/interpretive performance by Luciana D'Anunciação.
The single set of headphones, painted white, attached to the wall on left, ran a loop of highly accentuated sounds of texture: skin on fabric, fingers running through hair.
It was an incredibly intimate performance.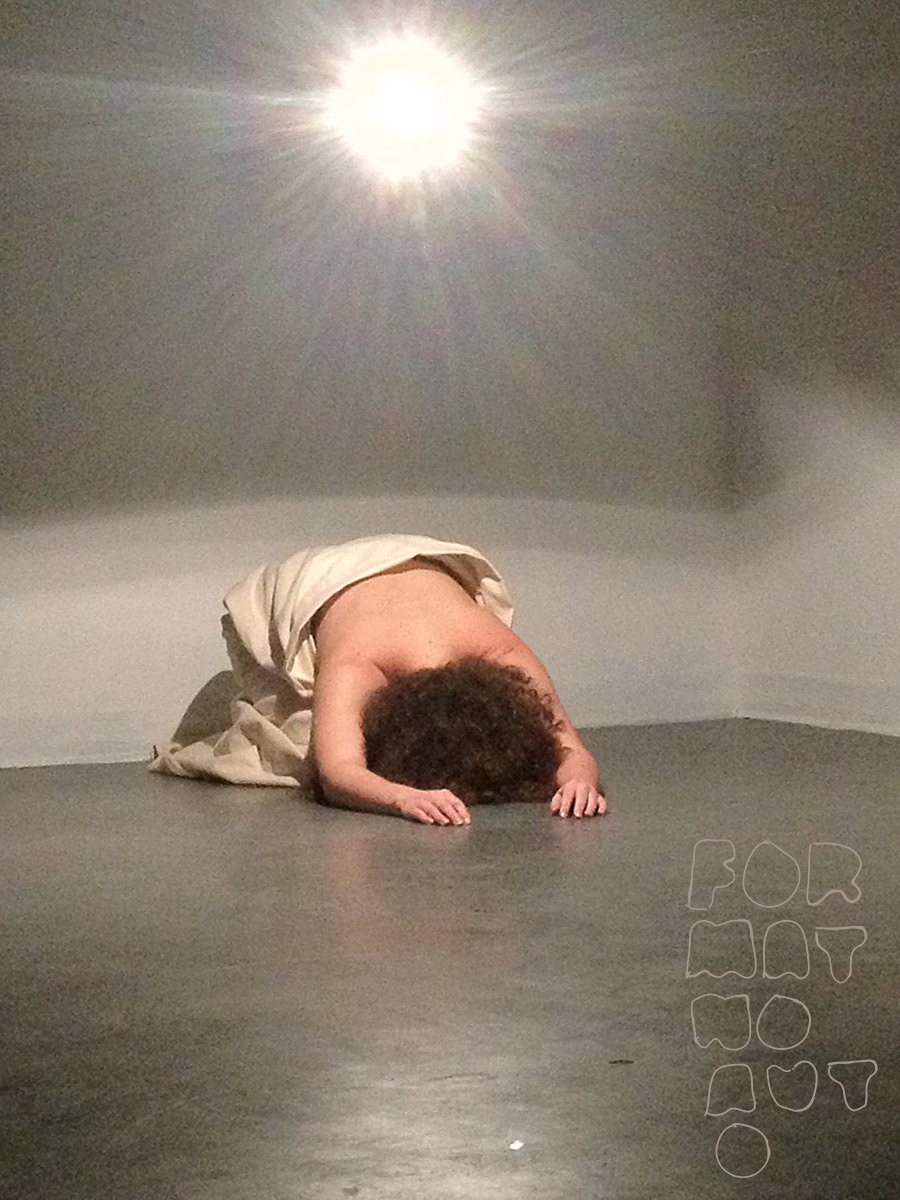 And Lauren Marsden's slideshow piece, in which she explained a series of vignettes from her life in a humorous, affable way.
Every slide was a form of extremely blurred, unrecognizability or blown out light.
An audience-instigated smoke machine provided random, sometimes perfectly timed, punctuation.
A seemingly impromptu rendition of "Ain't No Sunshine When She's Gone"